At West Herr Acura, Oil Changes Are an Investment in Your Car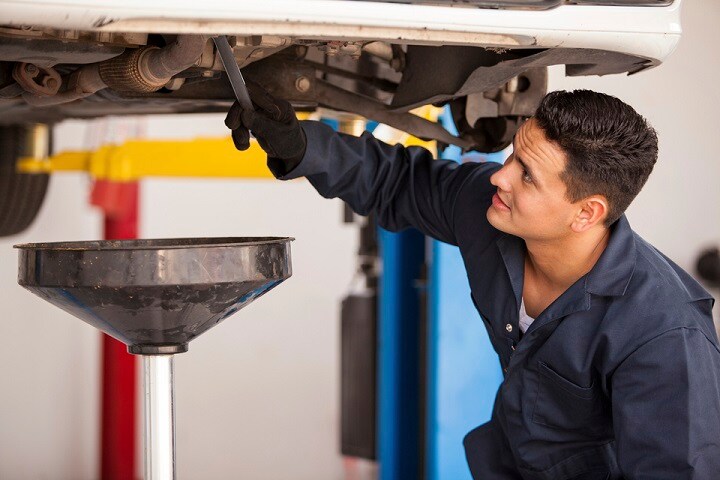 Whether you balance a large portfolio or your savings account is a piggy bank in your sock drawer, your new Acura model is an investment; you put money into it, and hopefully you'll either get money out of it through a sale or trade, or squeeze every penny out of its usefulness over many years of driving.
And the best and easiest way to keep your investment strong in Buffalo, Niagara Falls, Rochester, Amherst and West Seneca, NY is with regular oil changes at West Herr Acura. When you change your oil, you provide your engine with the fresh, clean lubrication that it needs. Old oil can get thin and lose its lubricating properties, it can gather up gunk that can rust the interior mechanics, and if you don't have enough oil, you run the risk of severely damaging your engine.
Need a nudge in the right direction? Our Lifetime Oil Change Program lets you choose the right plan and service interval for your needs. All you'll need to do is come in, drop off your car at our Buffalo service center, and let us do all the dirty work.
We use what we stock, and we stock only the best and highest-quality car parts and accessories at the West Herr Acura parts department. So even for a simply oil and filter change, you can know that your car is getting the best.
If you're ready to see what our service department can do for you, schedule and oil change with us today. Our staff will happily confirm the details of your appointment and answer any lingering questions that may still be on your mind. After that, simply sit back, relax and rest easy knowing that your Acura model is well on its way to getting the care it needs so that you can have the peace of mind that you deserve behind the wheel.